A Simple Solution to Weight-Loss and Indigestion
By |
As I stood pouring a second bowl of popcorn after inhaling the first, I felt like a total hypocrite. I didn't even taste the first bowl and to make matters worse, I was not following my own therapeutic advice – advice I give to families who struggle with weight and food issues.

So, I decided to intentionally eat.  I counted three kernels of popcorn, placed them into my mouth, turned off the TV and chewed fifteen times (not an easy feat!!). I felt full immediately.

 Our taste buds are in our mouths not in our stomachs!

When I see a new client struggling with poor eating habits and weight gain, our first step is to identify how slow or fast he/she is eating. Ninety-nine percent of the time, three servings are devoured – yet never tasted!

Contrary to the fast and furious mouth and wandering mind – a bite is a portion – not the entire bowl! Dark chocolate lover's challenge:  Break off one square of dark chocolate, take a tiny bite and let it melt into your mouth for fifteen seconds. See how slowly you can eat that square of chocolate.


When we re-habituate our eating habits and utilize our teeth for proper chewing and allow time for saliva to break down the food, we signal our brains to release the satiety hormone, leptin. Because the digestion process begins in the mouth, we naturally get in touch with our body's magnificent ability to signal when enough food is enough.

The optimal amount of chewing is 15 times per bite.

The optimal amount of chewing is 15 times per bite. This is an important concept for adults and children to learn. I instruct families to "show" not "tell" and sit down together for a "chewing party." Moms, Dads, siblings, extended family members and everyone feels better. Health conditions such as reflux, heartburn, indigestion (flatulence, burping) IBS, constipation, and bloating improve dramatically as a result of intentional chewing.

Inhaling food can result in weight gain.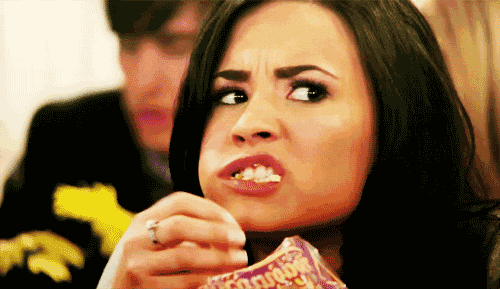 Check out nutritionist Jan's "Brainy Breakfasts for Kids" (of all ages) APP and follow her on Twitter @NutritionistJan You can learn more about nutrition and how it affects your life at www.nutritionforlearning.com
This article has been read 10K+ times. Bada bing!