F*ck That: A Guided Meditation (Profanity)
This refreshingly honest take on a guided meditation is just what the doctor ordered. It may be a little profane, but you know what? It's what we're all thinking anyway. Someone had to say it! And this guided meditation totally nails it. Peace!
Credit: JasonHeadley.com
Take this Guided Meditation with Yogi Bryan
This guided meditation uses NLP (neurolinguistic programming), to help you stay present, focused, and relaxed both while you meditate and also after you've finished.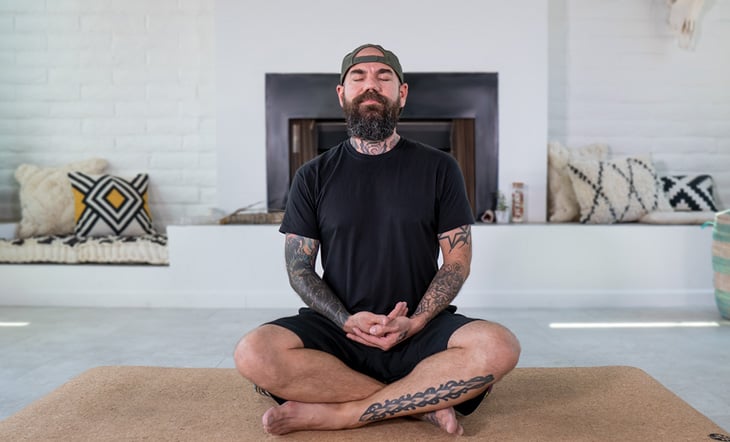 This article has been read 100K+ times. Wowzers!

Johnny Jedi
Johnny was born in Rasario, Argentina and moved to the Big Apple when he was a teenager. There he found his three passions: yoga, writing and his pet chinchilla Henry. And yes, you guessed it, Johnny likes Star Wars.
You may also enjoy

Many say that true happiness comes from within - but is there a secret to drawing this happiness outward? The truth is that happy people tend to follow a few key habits, and these habits create equanimity, space, and a sense of fulfillment in life, regardless of their exterior circumstances.

Kasia Litwinski